Schedule a FREE Consultation at One of Our 27 Convenient Locations

Get a dentist guided beautiful new smile at home without the hassle of braces or office visits

Speedy, Convenient, and Low-Cost Invisalign's Clear Comfort Aligners can be yours for as little as $70 a month, or $1,995. Book an appointment at one of our 27 locations for a no-cost evaluation today!

For the first one hundred customers only.
Have to get it while it's hot!
713-574-1777

Clear Comfort Aligners

AS LOW AS
$70 per month

--OR--
ONE-TIME PAYMENT

$1,995

WHILE OFFER LASTS

Request Appointment
Clear Comfort Aligner Process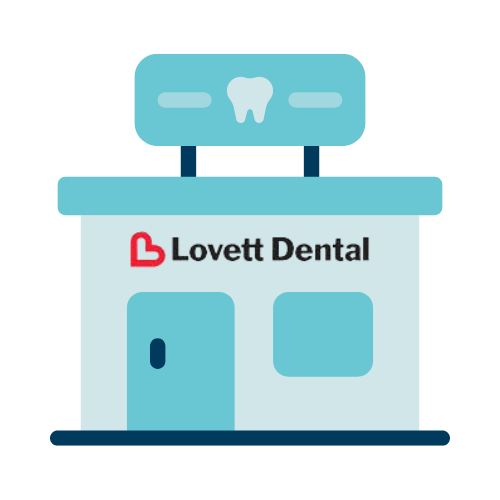 1.

Free Consultation


Visit one of our 27 locations for a free consultation with our clinical team and take the first step toward a straighter smile. Our dentist will take simple impressions of your teeth to see if you are a good candidate for clear aligner therapy.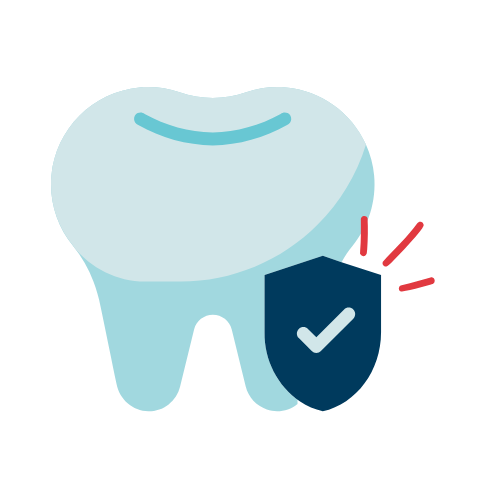 2.

Custom SmileDesign


Impressions taken by Clear Comfort will be used to design a unique SmileDesign for you. You will be provided with animations depicting the transformation of your teeth and the final appearance of your stunning new smile. Your Clear Comfort Aligners will be custom-made and shipped to your house as soon as you confirm your order.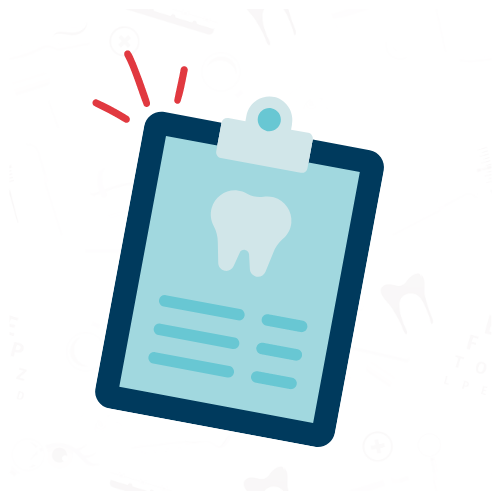 3.

Guided Treatment

Our user-friendly remote monitoring app is called DentalMonitoring, and we'll send you instructions on how to install it on your smartphone. If you use this app, you'll have easy access to our clinical staff and guidance through your treatment. We can monitor and guide your improvement remotely via the app.

FAQs

What are Clear Comfort Aligners?

Clear Comfort Aligners are orthodontic devices made of clear, comfortable plastic and molded to the exact shape of your teeth. They gradually realign your teeth, giving you a beautiful smile in no time at all!

What makes Clear Comfort Aligners a better choice?

Straightening your teeth with Clear Comfort Aligners is easy and relaxing. With the help of our clinical team and our remote dental monitoring mobile app for your smartphone, you can finally have the smile of your dreams without leaving the comfort of your own home. All that, and you can have it in as little as 5 months at a low cost. If you have any questions or concerns, feel free to contact us at any of our 27 locations.

What are Clear Comfort Aligners made of?

Our aligners are crafted from a transparent polymer film of medical grade that is free of bisphenol A (BPA). Modern and comfortable, long-lasting and allergy-free best describe our custom-made aligners. They don't compromise on style or comfort while moving your teeth quickly and efficiently.

How Do Clear Comfort Aligners Work?

Our dentists will take impressions of your teeth to use in designing your unique treatment plan. In as little as 5 months, you can straighten your teeth using a custom-made series of clear aligners (typically 12 to 18 aligners). The average time spent wearing an aligner is one week. Our dental monitoring app can be downloaded to your smartphone, allowing our clinical staff to keep tabs on your treatment while you're at home. Using our dental tracking app as a guide, you'll move through a series of aligners to gradually transform your smile. You should wear your aligners for about 22 hours per day, removing them only to eat and brush your teeth, in order to finish treatment as quickly as possible.

How Much Do Clear Comfort Aligners Cost?

One of our 27 locations offers a free initial examination. Our dentist offers in-office professional impressions of your teeth for only $49.95 if you're ready to move forward with treatment. In as little as 5 months, our clinical team can analyze your impressions and tell you if you're a good candidate for straight teeth and a radiant grin. For only $1,995, or as little as $70 per month*, you can straighten your teeth with Clear Comfort Aligners.

Do You Offer Affordable Payment Plans?

Yes! We provide a variety of cost effective payment plans, including interest-free options and terms of up to 36 months to pay for treatment. Schedule your quick and easy FREE exam at any of our 27 convenient locations, and we can discuss the best payment plan for you.

How Do I Know If Clear Comfort Aligners Are Right For Me?

If you are ready to begin your treatment after your FREE exam at one of our 27 convenient locations, our dentist will take in-office impressions of your teeth for $49.95. Our clinical team will use the professional impressions taken by our dentist to determine if you are a good candidate for getting straight teeth in just 5 months using Clear Comfort Aligners. After your impressions are taken, the results will be available in about a week.

Do I Have To Take My Own Impressions of My Teeth to Get Started with Clear Comfort Aligners?

No, home-made impressions are a huge pain and won't provide us all the precise information we need to give you a stunning new smile. Visit any of our 27 offices and our dentists will make an accurate impression of your teeth. You may learn more about the aligner procedure by scheduling a no-cost consultation with our specialists. It's a breeze and a great time saver. For just $49.95, our dentist will take professional imprints of your teeth when your appointment is complete. This is the first and most important step toward getting you a stunning new smile as soon as possible.

What If I'm Not a Good Candidate to Get My Teeth Straightened in Just 5 Months?

Nevertheless, with the help of Clear Comfort Aligners, we can get your teeth in line. Your new smile could be ready in as little as six months or it could take as long as a year, depending on the specifics of your treatment plan.

Once our clinical team analyzes the treatment plan prepared using your teeth impressions, we will discuss the best treatment option for you and any potential additional charges. Our clinical staff will advise you on the best course of action to take in order to attain your ideal straight smile.

One of our orthodontic experts will need to devote more time and attention to your case if the treatment plan that yields the best results is more involved. There will be no surprises or hidden fees, but the extra charges might be as high as $2,000. That will be made clear to you before any procedures are performed.

Is There a Minimum Age Requirement for Clear Comfort Aligners?

Straightening teeth using Clear Comfort Aligners is an option for adults who have completed their full set of permanent teeth. Average age range is 13 and higher.

Will My Teeth Hurt While I'm Wearing Clear Comfort Aligners?

The purpose of Clear Comfort Aligners is to make wearing them more bearable. While you shouldn't experience any pain or discomfort when wearing one of our aligners, you might at first. Tenderness or discomfort is a sign that the aligners are doing their job and shifting the teeth. You can take as much Tylenol as you need to feel better.

Can Clear Comfort Aligners Help with Crowded Teeth, Spaces Between Teeth, an Overbite-Underbite-Crossbite or Aligning The Midline of My Teeth?

Definitely! Our dentist will take professional impressions of your teeth at our clinic for only $49.95 after your Complimentary exam. The clinical staff at SmileDirectClub will evaluate your current smile and determine the best course of action using aligners based on the impressions you provide.

Can I Use Clear Comfort Aligners if I Have Veneers, Crowns, Dental Implants and Missing Teeth?

Yes, most likely. Immediately following your complimentary dental checkup, for just $49.95, our dentist will take high-quality imprints of your teeth in our office. The next step is for our clinical staff to determine if Clear Comfort Aligners are right for you.

After I Complete My Active Aligner Treatment. Do I Pay Extra For My Retainers?

Great news! After your active aligner treatment is complete with Clear Comfort Aligners, you will receive one set of retainers to use afterward. We intend to reduce your expenses as much as possible.

I Still Have More Questions…

Please let us know if there's anything we can do! Dial (713) 574-1777 to set up an easy, no-cost exam at any of our 27 locations. You'll be glad you did!

The Clear Comfort Advantage

Our Clear Comfort Aligners

A clear alternative to traditional braces

Straight teeth in as few as 5 months

More comfortable treatment

Impressions taken in-office by a dentist

Free consultation at any one of our 27 convenient locations

Remote monitoring and clinical oversight from home

Direct access to clinical team for questions

Dentists always available

Payments as low as $70 a month

Take a 30 Second Smile Assessment
Smiling Reviews

4.58 rating out of 23,503 reviews**

Reviews include ones where known purchasers were given a free product in exchange for their honest opinion.

"Long time patient. Overall satisfied, except one experience on last visit. Appointment at 9am and arrived before appointment time and was asked to wait outside until 9 when there was other patients/adults remained inside."
"I felt welcomed throughout my visit to Splendid Dental Care on Richmond Ave. The whole staff was both friendly and respectful. My wife recommended this place to me and she was totally right."
"Friendly and professional service from start to finish. I was back for my bridge work and was in and out in a very timely manner. Very happy with Dr. Flippen and staff."
"As always the dental hygienist (Chelsea) was amazing, as she was very gental and informative! She has great people skills with her patient's that makes her one that people can trust! The rest of the team there are great too!"
"Excellent care, the entire staff is Awesome. Dr. Danny Chirla, DDS is an Excellent Dentist, and I Highly recommend him. If you or your family are in need of any Dental Care please call this particular office. My entire family loves Dr. Danny Chirla, and his Office Staff Team. If I could give them 10 stars I would give them 20 they are that awesome."
"Staff was very friendly and great! They made me feel welcome & made sure that my procedure went well and easy! I appreciate all the hard work they did and continue to do."
"The staff are very friendly & courteous. They make you feel welcome. My hygienist was very knowledgeable & professional & took the time to read my medical history. I was very pleased with my visit and would recommend Lovett Dental."
"Excellent Service all over the office! Office Staff is very friendly and courteous. Dental Assistants and Dentist are very professional and friendly as well. The orthodontist seems very kind, professional and caring! Amazing experience!"
"Mary did a great job cleaning my teeth. She did a great job explaining everything to me."
"The level of care is personal and top-notch. I am from a small community. You would never expect this level of service to be even possible at affordable prices in Big Bad Houston!"