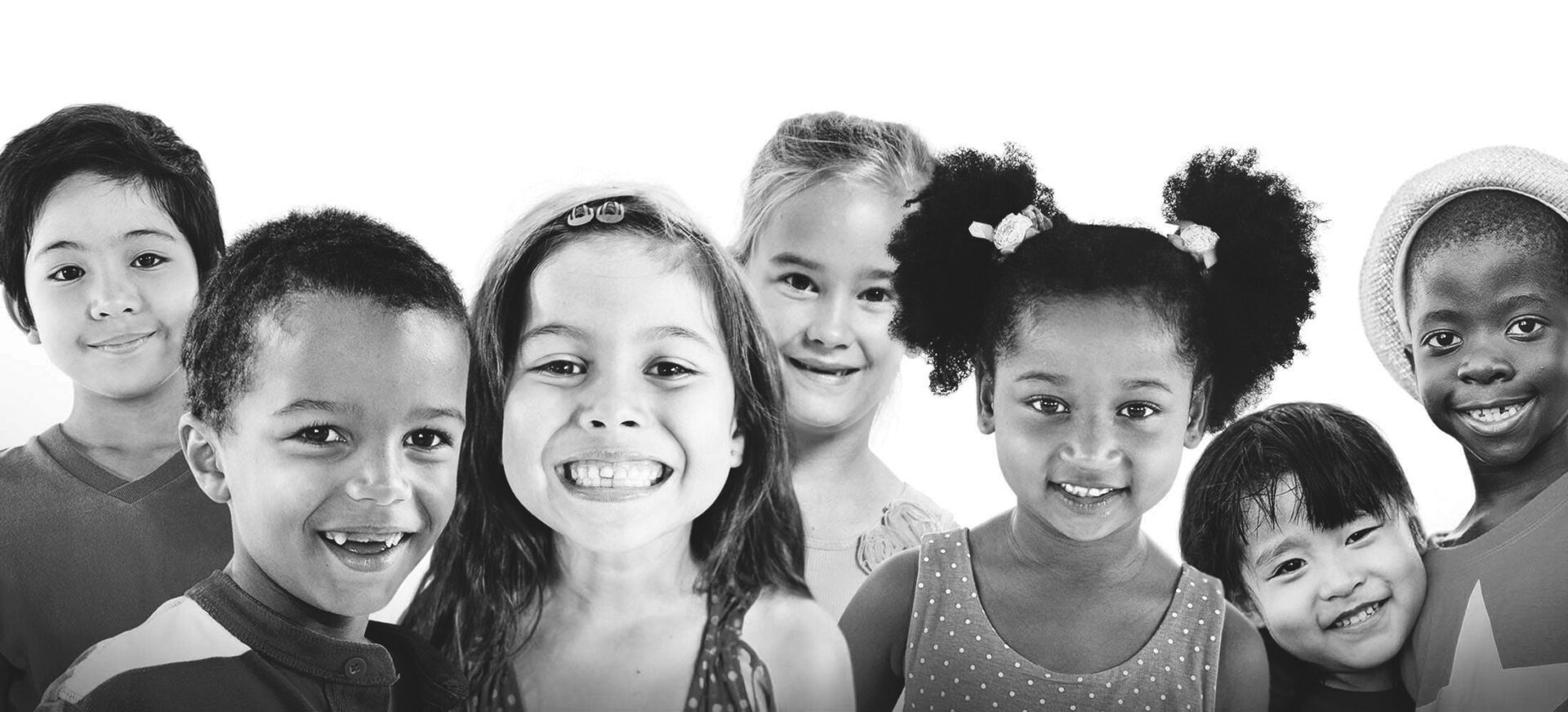 Pediatric Dentistry in Houston, Texas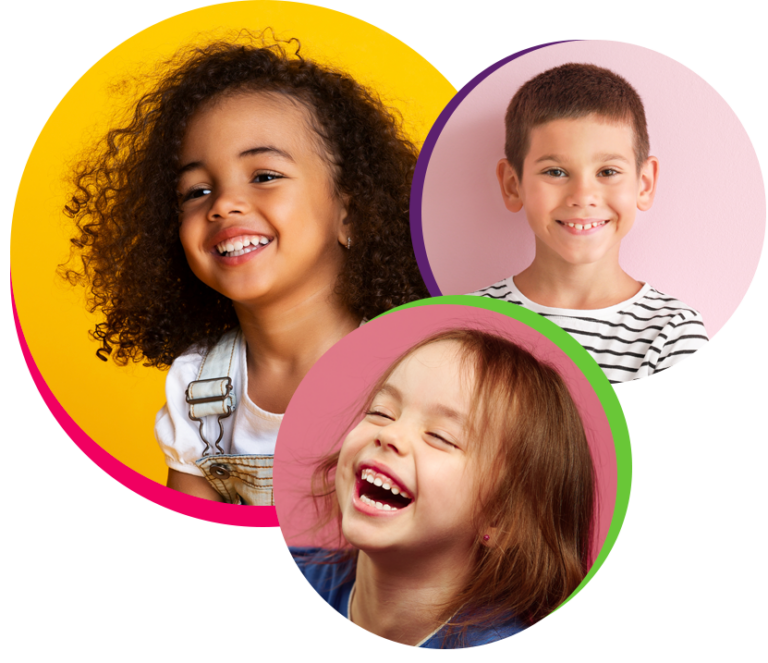 Here at Our Children's Dental, we encourage you to start your child out with a lifetime of healthy dental habits. Our pediatric dentists and the rest of our friendly staff at our family dental practice genuinely enjoy seeing your child's happy face, and we hope that their visit with us will be one that changes their mind about the dentist for the better.

Our mission is to give every patient we treat a healthy, beautiful smile. We think that when your mouth is healthy, your whole body will be, too.

Children have distinct dental health care needs, and pediatric dentists are trained to provide for those. All of our pediatric dentists have additional years of training beyond dental school. They specialize in the oral health of infants, children, and adolescents, particularly those with unique health care requirements.

From infancy on through to the teenage years, kids have particular dental care requirements. For these reasons, it's important to see a dentist who focuses on children's teeth. Your child's greatest shot at a healthy, beautiful smile begins with the specialized care provided by the pediatric dentists at Lovett, Splendid, and Haven Dentistry in Houston, Texas.

Pediatric Dentistry for Healthy Smiles

Children from the time their first teeth come in (about six months) until they turn eighteen are the primary patients of pediatric dentists. Depending on the patient's unique circumstances and level of development, pediatric dentists may also treat teenagers and young adults.

There are various stages and changes that occur in a child's mouth as they grow. Children's dental health can be negatively impacted by a lack of care and attention. Problems such as illness, deterioration, abnormal development, and discomfort are all part of the package.

Very few children and teenagers, sadly, get the specialized dental care they need. Why cavities harm five times as many kids as asthma. Don't put it off any longer; call to make an appointment now!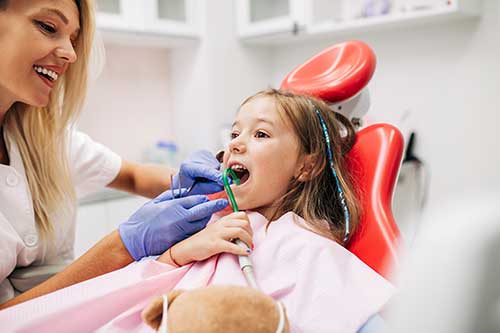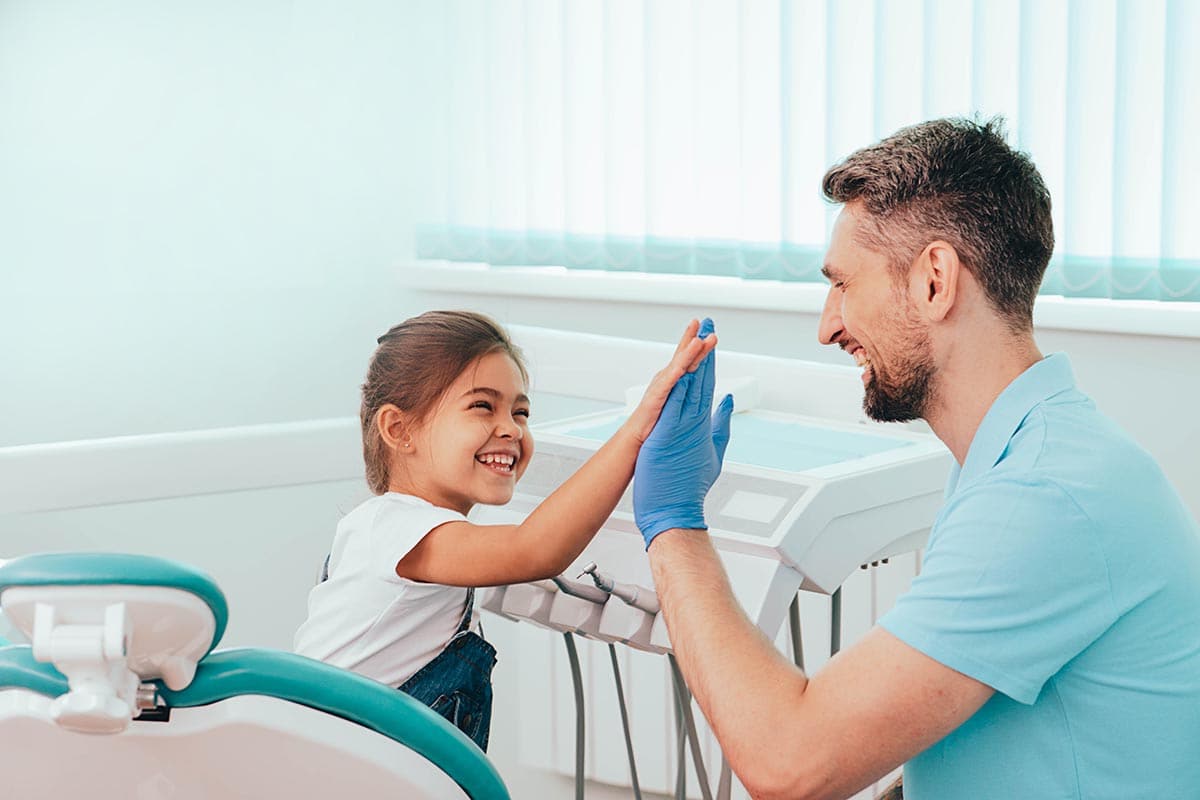 Pediatric Dentistry in Texas Training

Dentists that specialize in pediatric dentistry are doing more than simply treat kids' teeth. In Houston, Texas, dentists who wish to specialize in pediatrics must complete additional coursework. The first four years of this post-graduate training are spent on the same dental school foundation as for any other dentist. But, they spend an extra two years in residency learning how to treat children of all ages, including those with special needs.

Pediatric Dentistry Services
A pediatric dentist is the best choice for your child's regular dental treatment. Pediatric dental treatment entails the following procedures:
Exams and preventative measures for infants' dental health
Habit counseling, such as for thumb-sucking
Early orthodontics
Care for cavities and flaws in teeth
Diagnosing Oral Conditions Caused by Disease
Gum disease and other condition management
Dental injury treatment and emergency dental services
Maintaining a Oral Health Begins in Childhood
Your family dentist can have a reasonable discussion with your kid about oral hygiene. In addition, they instruct guardians on how to provide the optimal dental care for their offspring. A family dentist provides advice and consultation to assist the whole family develop lifelong dental hygiene routines. The need of regular brushing and flossing is one such lesson.
Children's dentistry teaches both parents and children the value of maintaining regular dental checkups. Dental exams and cleanings are just the beginning of the preventative care services offered by pediatric dentists. Tooth decay can be avoided with the use of dental sealants, fluoride treatments, dental X-rays, and other services.
Stop Dental Problems Before They Start
Early diagnosis by a pediatric dentist is essential for treating children with oral health issues. This prevents the situation from becoming even more severe.
You may prevent cavities, gum disease, and tooth sensitivity by taking your child to the pediatric dentist twice a year. The dentist treats cavities, removes teeth, and repairs damaged enamel. Your child's dentist can also tell you if he or she requires orthodontics or oral surgery. By detecting issues before they become severe, your child can get treatment when his or her oral tissues are more amenable to it.
Dentistry for Pediatric Dental Care
In Houston, we offer comprehensive dental care for the whole family. Some of the services we offer are: