Choosing orthodontic care is driven by a desire to achieve a healthy, attractive smile. With the assistance of our Houston, Texas pediatric dentistry services, dental braces will substantially improve your children's appearance and self-esteem if you have children. Through our orthodontic services in Houston, we can assist you and your family members in achieving your ideal smile.
Adult dental braces will give you the smile you've always wanted, along with the self-assurance to show it off! In addition to wanting you to feel comfortable and confident throughout your orthodontic treatment, our practice is committed to ensuring that you receive the care you deserve.
Every patient who walks through the doors at Lovett, Splendid, and Haven Dental will receive expert care. In addition, because we provide a comprehensive range of dental services, you can find assistance at our dentist's office regardless of your dental requirements.
In addition to our orthodontic services, we also offer pediatric and general dentistry, as well as cosmetic and specialty services. Let us assist you maintain a healthy and beautiful smile. For more information about our dental braces in Houston, please call us at 832-804-7427 or fill out the form on this page.
"Amazing visit. I am typically skeptical about going to the dentist; however, The Lovett Dental team in Humble were welcoming and put me at ease immediately. The dental assistants were gentle with my mouth and teeth. The dentist was informative and was optimistic for my treatment plan. I would definitely recommend this office and staff to all. Don't delay … this is the place to have your dental needs handled with care and optimum treatment."

— Tammika P.
The Truth About Braces
The majority of people's misconceptions about orthodontics are false. For instance, most people believe that only teenagers can wear orthodontics. According to some research, however, nearly a quarter of those who wear braces are over the age of 18. In fact, braces can be used to straighten the teeth of individuals of any age.
In addition, individuals frequently avoid getting braces out of concern for their appearance. Fortunately, times are changing, and there are numerous options for orthodontic treatment that are discreet. We provide a variety of orthodontic options that are completely undetectable, allowing you to smile again.
Another common reason why people delay getting braces is the fear that orthodontics will be bothersome. However, modern braces are significantly more pleasant than those of the past. As they realign your teeth, they reduce the force on your teeth.
There has never been a better opportunity to get orthodontic treatment. If you are dissatisfied with the straightness of your smile, then our team is eager to assist you. To schedule an appointment with one of our treatment specialists, please contact our Houston, Texas dental staff at 831-804-7427.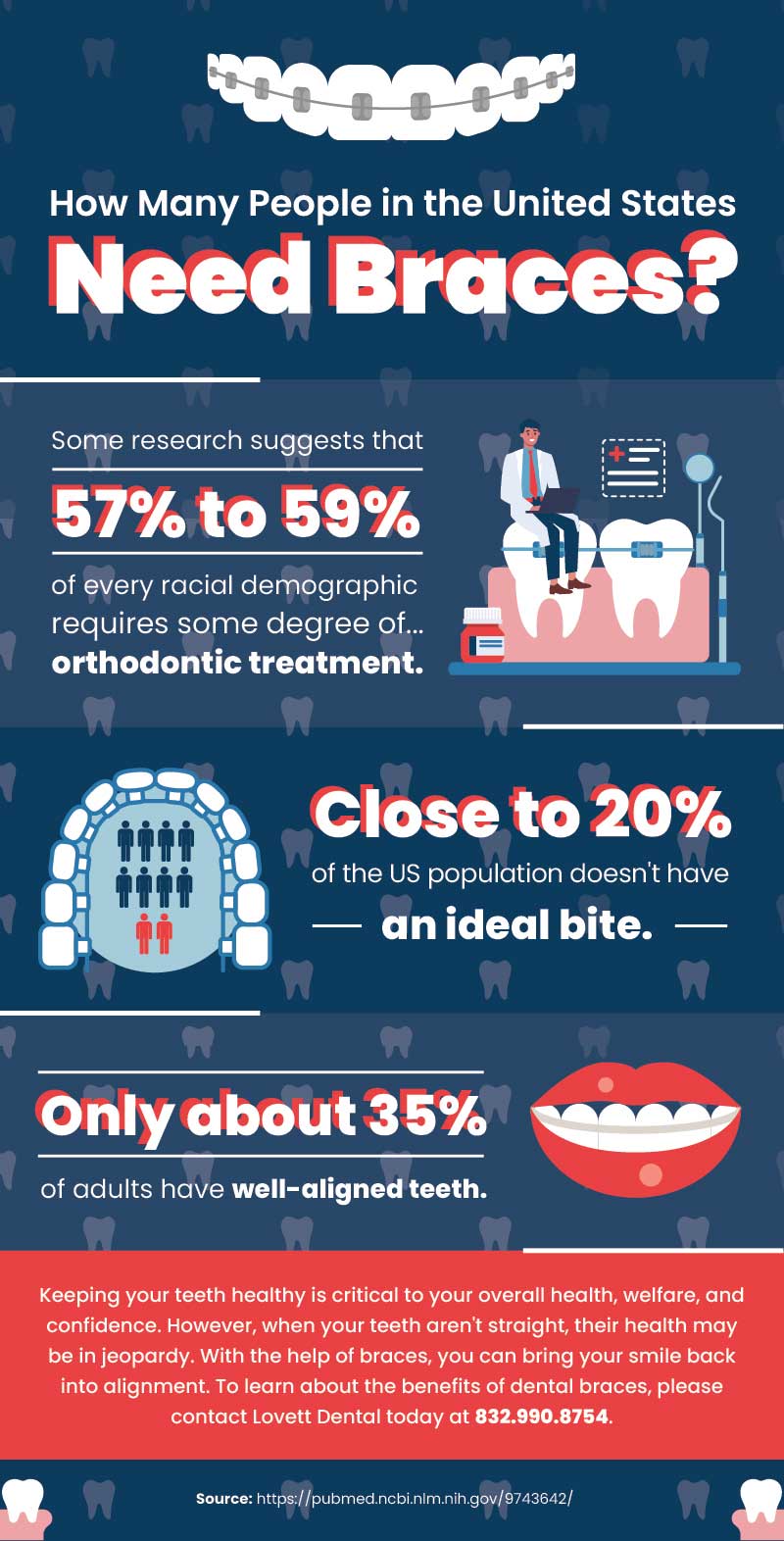 Patients who wear orthodontic appliances enjoy a variety of benefits. As an example, some of the benefits of wearing braces include the following:
Improvement in the ability to chew food
Improvement of speech
Reduction in chipping and grinding of teeth
Improvement in overall oral care
Reduction in injury risk
Reduction in cavities
With the assistance of braces, your smile will be simpler to clean. In addition, braces can provide you with a beautiful, healthy smile, enabling you to feel more confident flashing your pearly whites. In addition, you may become more self-assured and willing to put yourself out there. Do not delay in improving your smile. Contact us at 831-804-7427 to arrange a free consultation with one of our specialists.
"I came in as a walk-in, with a dental emergency. I entered the building in excruciating pain. I was seen right away. My procedure was quick and pleasant. I am uninsured. The price was very reasonable, without any 'hidden charges.' I left pain-free! The office staff and dentist were all very nice and comforting to me."

— Anonymous
The Most Common Dental Braces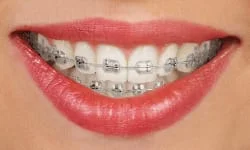 Traditional Metal Braces
When people think of braces, they often envision the traditional metal braces seen on numerous television and film characters. Metal braces are the most common form and are more comfortable than ever before. Metal braces are made of high-quality stainless steel and straighten teeth using metal brackets and archwires. For a more distinctive and colorful smile, colored elastics (rubber bands) can be added to metal braces. When parents want to align their children's expressions, this option is frequently the most effective.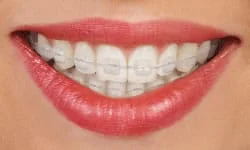 Clear (Ceramic) Braces
Ceramic braces are made of transparent materials, making them less noticeable than metal braces. For this reason, they are typically administered to mature adolescents and adults with aesthetic concerns.
Ceramic braces are larger and more brittle than their metal counterparts, necessitating greater attention to oral hygiene despite their less obvious appearance. Due to these factors, cerami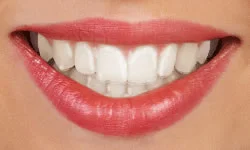 Clear Aligners
Clear aligners are a series of inconspicuous, detachable, and comfortable acrylic trays that realign your teeth in the same manner as traditional braces. In addition to being imperceptible, the aligners are removable, so you can consume whatever you want during treatment.
Additionally, this makes brushing and flossing less cumbersome. The aligners are comfortable and do not contain metal, which could cause mouth abrasions during treatment.
Clear Aligner Trays
There has never been a better opportunity to straighten your teeth using the world's most advanced technology. Our office is pleased to offer clear aligners, which are a clear, convenient, and comfortable method to attain the smile you've always desired.
Caring for Braces
To keep your teeth and orthodontics in excellent condition, it is best to perform proper maintenance. Therefore, you must cleanse and floss your teeth daily. Certain dental options necessitate the use of specialized cleaning equipment; therefore, you should consult with our dentist regarding their care.
Reach Out for a Consultation with Lovett, Splendid, or Haven Dentistry Today
In our Houston, Texas dental offices, maintaining a healthy smile is our top priority. We are committed to ensuring that your teeth remain properly aligned and free of cavities. Occasionally, the most effective method is to provide our patients with dental orthodontics. However, we may also recommend the following treatments:
Teeth whitening
Fluoride treatments
Dental x-rays
Dental exams
Teeth cleanings
Are you ready to figure out whether you qualify for orthodontic treatment? If so, we welcome your input. To schedule an appointment with one of our cosmetic dental specialists in the Greater Houston Metropolitan Area, Beaumont, or Corpus Christi, please dial 832-804-7327. Consult us immediately to discuss your options for dental braces in Houston, Texas.