Schedule a FREE Consultation at One of Our 27 Convenient Locations

Get a dentist guided beautiful new smile with Teeth in a Day (All-on-4®)

Quick, Convenient, & Affordable Teeth in a Day (All-on-4®) for as low as $507 per month. Schedule Your FREE Exam and consultation at one of our 27 convenient locations.

Hurry while offer lasts!
713-574-1777

Clear Comfort Aligners

AS LOW AS
$507 per month

ONE-TIME PAYMENT

WHILE OFFER LASTS

Request Appointment
All-on-4® Process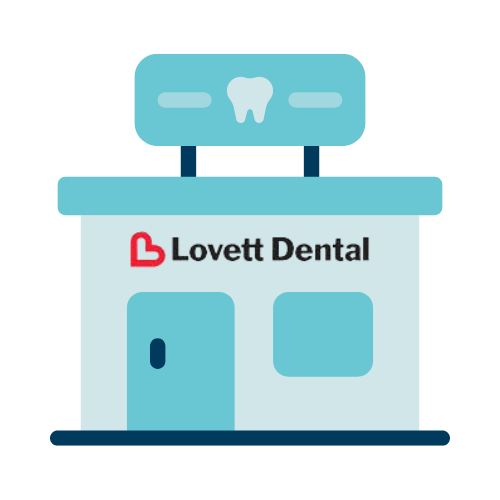 1.

Free Consultation


At your free consultation visit, 3D dental scan will be taken at the office and it will be evaluated by our surgical prosthodontist to determine if you are a candidate for dental implants. Once a positive determination is made, you will receive a customized treatment plan designed just for you.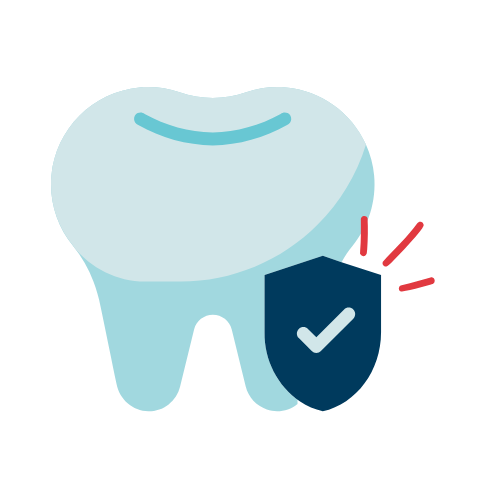 2.

Teeth In a Day (All-on-4®) Procedure


Your big day is finally here! During this visit, teeth extractions will be done, dental implants will be placed and your newly designed teeth will be placed in your mouth. You will leave with a brand-new set of beautiful teeth which will feel, look, and function like natural teeth.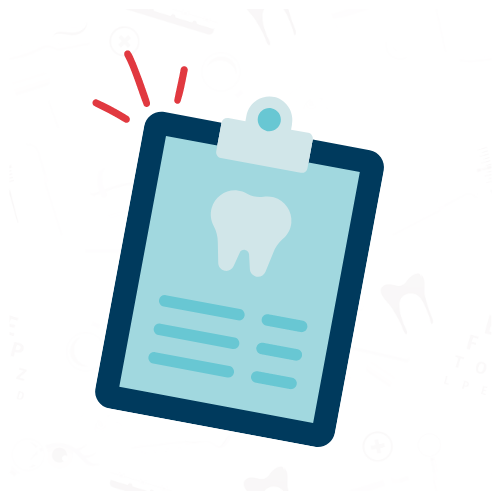 3.

Implant Checkup

This is an essential visit that follows your Teeth in a Day procedure. You will have your implant stability checked and any necessary adjustments to will be made to ensure your temporary teeth are comfortable and functional.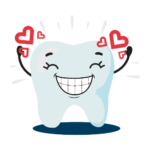 4.

Delivery of Final Smile

The definitive implant bridge will be made once the implants have integrated with your bone in 10-12 weeks after the surgery. You will receive your final, personally designed teeth.

FAQs

I have really bad teeth, am I a candidate for the procedure?

Most people can receive dental implants safely. Whether you are missing one or many teeth, dental implants are the best option for teeth replacement. Our doctors are experienced in treating complex cases, even cases where patients have been told implant are not an option. Find out if you are a candidate by scheduling your free consultation.
Am I a candidate for Teeth in a Day if I have gum disease?

Patients who have gum disease are often still good candidates for All-On-Four® dental implants. If the underlying jawbone remains intact, or if any affected areas have been effectively treated, you can still enjoy the benefits of permanent dental implants, even after gum disease.
How long is the recovery process?

The recovery process differs from patient to patient. Post operative pain is well managed with pain medications. Many patients report not experiencing any significant discomfort beyond minor swelling. . While your dental implants heal, you will need to follow a soft food diet, however you will soon enjoy all of your favorite foods.
Are dental implants expensive? Do you offer payment plans?

We have helped many patients from all walks of life fit the dental implant procedure into their budget. Our All-Inclusive pricing includes all necessary procedures for your treatment plan from start to finish: free consultation, CBCT Scan, extractions (if applicable), the implants, temporary prosthesis, post-ops, final prosthesis. Based on your needs, the cost of your treatment plan will be determined during your free consultation with one of our doctors. We offer several third-party financing options with low monthly payments to fit your budget. The best way to find out your financial options is to schedule your Free no-obligation consultation.
How long is the dental implant procedure?

One day! Most of our patients arrive in the morning and leave later in that same day with a new smile that looks, feels, and functions like your own teeth. The teeth you leave are temporary teeth which allow you to smile confidently and enjoy your life again.. 12 weeks after your initial dental implant procedure, you will return to see one of our doctors to replace your temporary teeth with your new permanent teeth.
Why choose Haven Dentistry for your dental implant procedure?

At Haven Dentistry our highly skilled implant surgical team focuses on implant dentistry specifically. Our doctors will handle all aspects of your dental implant treatment including both the surgical and restorative process. We only use high quality dental products like titanium implants, titanium bars, and zirconia.
Will my dental implants work like my real teeth?

Your new teeth will look and feel like your natural teeth and they will function like healthy teeth. After the dental implant procedure, you will have the confidence and ability to enjoy your favourite food and live with a carefree dazzling smile.
I still have more questions…

We'd love to help! Call us at 713-574-1777 and let's schedule a quick and easy FREE exam at one of our 27 convenient locations. You'll be glad you did!
Smiling Reviews

4.58 rating out of 23,503 reviews**

Reviews include ones where known purchasers were given a free product in exchange for their honest opinion.

"Long time patient. Overall satisfied, except one experience on last visit. Appointment at 9am and arrived before appointment time and was asked to wait outside until 9 when there was other patients/adults remained inside."
"I felt welcomed throughout my visit to Splendid Dental Care on Richmond Ave. The whole staff was both friendly and respectful. My wife recommended this place to me and she was totally right."
"Friendly and professional service from start to finish. I was back for my bridge work and was in and out in a very timely manner. Very happy with Dr. Flippen and staff."
"As always the dental hygienist (Chelsea) was amazing, as she was very gental and informative! She has great people skills with her patient's that makes her one that people can trust! The rest of the team there are great too!"
"Excellent care, the entire staff is Awesome. Dr. Danny Chirla, DDS is an Excellent Dentist, and I Highly recommend him. If you or your family are in need of any Dental Care please call this particular office. My entire family loves Dr. Danny Chirla, and his Office Staff Team. If I could give them 10 stars I would give them 20 they are that awesome."
"Staff was very friendly and great! They made me feel welcome & made sure that my procedure went well and easy! I appreciate all the hard work they did and continue to do."
"The staff are very friendly & courteous. They make you feel welcome. My hygienist was very knowledgeable & professional & took the time to read my medical history. I was very pleased with my visit and would recommend Lovett Dental."
"Excellent Service all over the office! Office Staff is very friendly and courteous. Dental Assistants and Dentist are very professional and friendly as well. The orthodontist seems very kind, professional and caring! Amazing experience!"
"Mary did a great job cleaning my teeth. She did a great job explaining everything to me."
"The level of care is personal and top-notch. I am from a small community. You would never expect this level of service to be even possible at affordable prices in Big Bad Houston!"