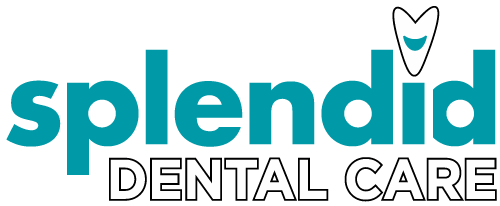 The word "splendid" is typically used to describe something that is very remarkable. We intend for our dental practice to be nothing less than splendid. We know that going to the dentist can be a hassle for some. Our teams aim to make patients feel at ease by providing a warm and comforting environment. If you enjoy going to the dentist, you are more likely to maintain good oral hygiene. Learn how Splendid Dental Care can make you feel at ease throughout dental visits.
About Splendid Dental Care in Houston, Texas
When it comes to dental care, how exactly is Splendid Dental Care revolutionizing expectations? Visits to the dentist may be pleasant with our combination of friendly staff, short wait times, comfortable surroundings, and free refreshments at each of our locations.
Getting a dental appointment doesn't have to be a hassle because of the careful attention to detail we provide. People's oral health suffers if they put off scheduling these visits. Because of this, we strive to provide outstanding dental care that you won't want to miss out on. We're available for appointments at all hours of the day and night, including on Saturdays.
In addition, we recognize that our brilliant medical professionals are the foundation of our successful practices. All of the dentists on our team are highly skilled professionals who also care deeply about their patients. They have a genuine desire to help people and years of experience in the field to back up that desire. Having a team like this is what allows us to elevate our dental offices to the next level and makes you feel like you're visiting family rather than the dentist.
Our Dental Services
To assist our patients in Houston, Texas keep their teeth in the finest condition possible, Splendid Dental Care provides a wide range of general and cosmetic dental services. Superb Dental Care is available for everything from routine care to unplanned crises.
The following are just a few of the dental procedures we offer:
Cleanings by a dentist twice a year are the foundation of good dental hygiene. Even with regular brushing and flossing, those pesky hard-to-reach spots might remain dirty.
Teeth whitening
A whiter, brighter smile is within reach with the help of our teeth-whitening services.
Sedation dentistry
Those who experience significant distress at the thought of seeing the dentist can benefit from sedation dentistry services. Patients can unwind and get the necessary dental care thanks to these services.
Unfortunately, dental emergencies are occasionally necessary. Gum bleeding, cracked teeth, loose teeth, and other dental issues can arise without warning. If you are experiencing a dental emergency, you can walk right in and get seen.
Texans can get their teeth fixed if they have problems like gaps or crookedness by getting orthodontic services. These procedures aid in the restoration of a healthy, beautiful smile.
Make an Appointment Today
Schedule an appointment at any of the Splendid Dental Care clinics today to receive exceptional dental care. Our addresses are:
Atascocita, TX
Bellaire, TX
Woodlands, TX
Get in touch with us at 832-804-7427 or on our website today to schedule an appointment and start taking care of your beautiful smile.